Updated 3/1/2020
March Newsletter
Your March Newsletter should have arrived, either by email or postal mail.
Older Classifieds have been moved
here
. Make sure you log in to check them out.
Older Updates
Gary's New Book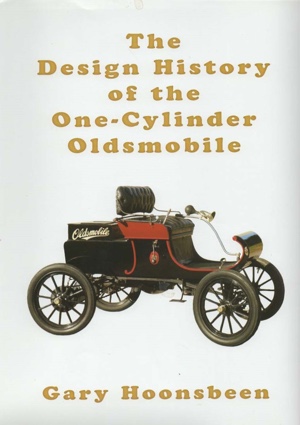 The Design History of the One-Cylinder Oldsmobile
can be ordered from:
Nancy Hoonsbeen
3455 Florida Avenue North
Crystal, MN 55427
USA
Checks must be written to Nancy Hoonsbeen from a U.S. bank account in U.S. dollars. If you want Nancy to ship a copy directly to you, the total cost is: U.S. delivery - $81.50; Canada delivery - $122.80; U.K. delivery - $143.30; Continental Europe delivery - $131.70; Australia and New Zealand Orders - $142.10. PayPal payments in U.S. dollars accepted: nhoonsbeen@comcast.net. If using PayPal, please email shipping information to this email address.